A LED accordion for Dorgival Dantas's concert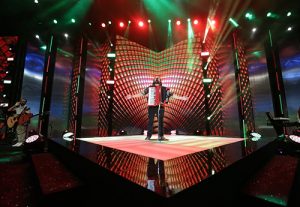 An accordion of 25 meters of led was the screen used for the video graphics created by Inova for the DVD "My music our history" by Dorgival Dantas, in Salvador, Bahia.
The artist who is a singer, poet and accordionist, has been gaining more and more expressiveness throughout Brazil with his singular and unique style of forró.
The show had special guest appearance by Elba Ramalho, Fagner, Léo Santana, Gusttavo Lima, Thiaguinho, among others.